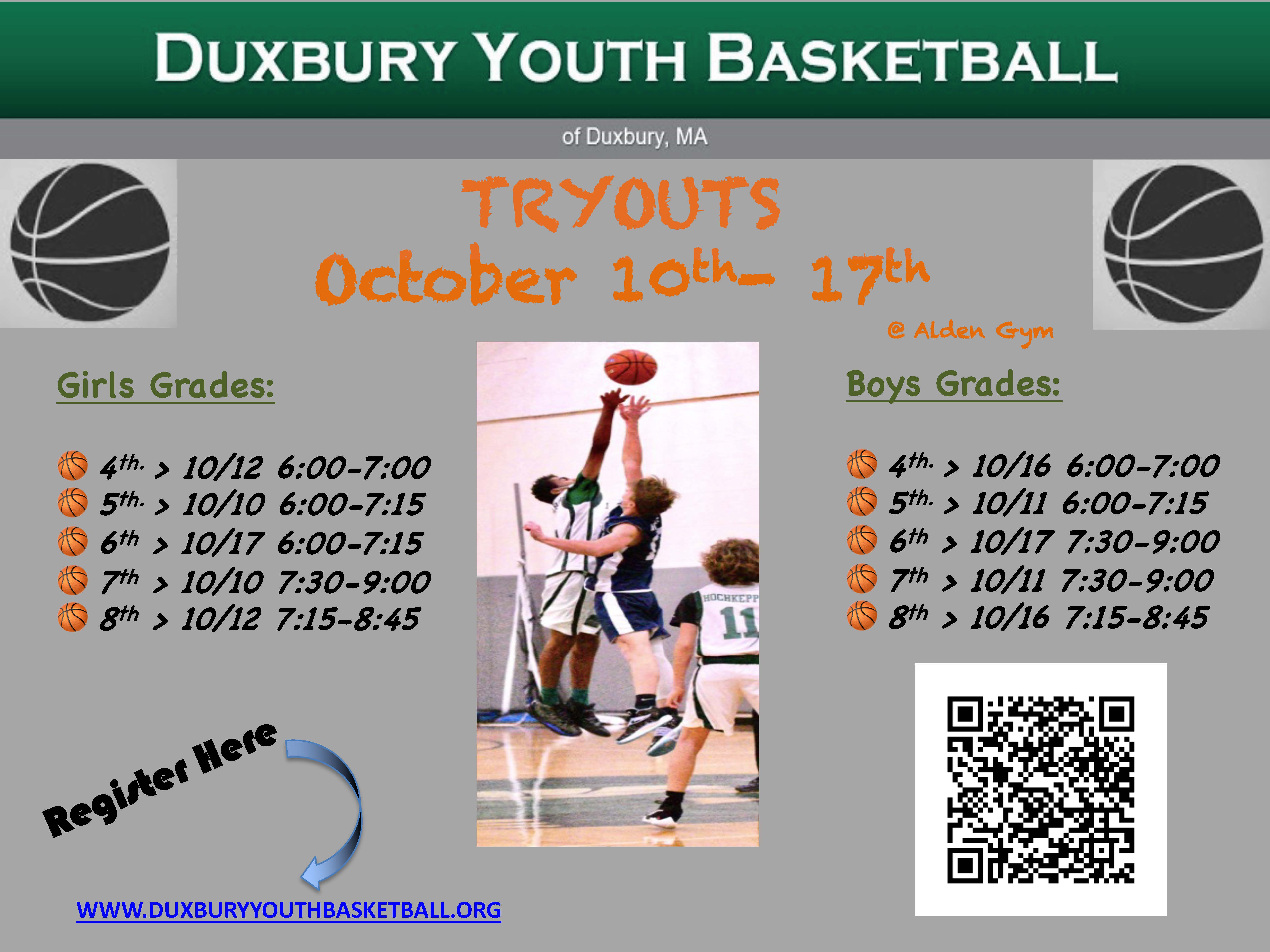 We are excited to announce that Duxbury Youth Travel Basketball registration is now open for the 2023-2024 winter season, and tryouts have been scheduled! T
he Duxbury Youth Travel Basketball program is open to anyone from 4th to 8th grade. This program is open to all players seeking higher competition against teams from other towns. The schedule for tryouts is listed in the flyer. You must register in advance to attend travel tryouts.
Registration closes on Monday, October 9th - please register today at Duxbury Youth Basketball. As an alternative to winter travel, the Duxbury Recreation Department offers an in-town "rec" program, with teams consisting of only players from Duxbury. For those looking to participate in only the "rec" program, please visit the Duxbury Recreation Department website for information.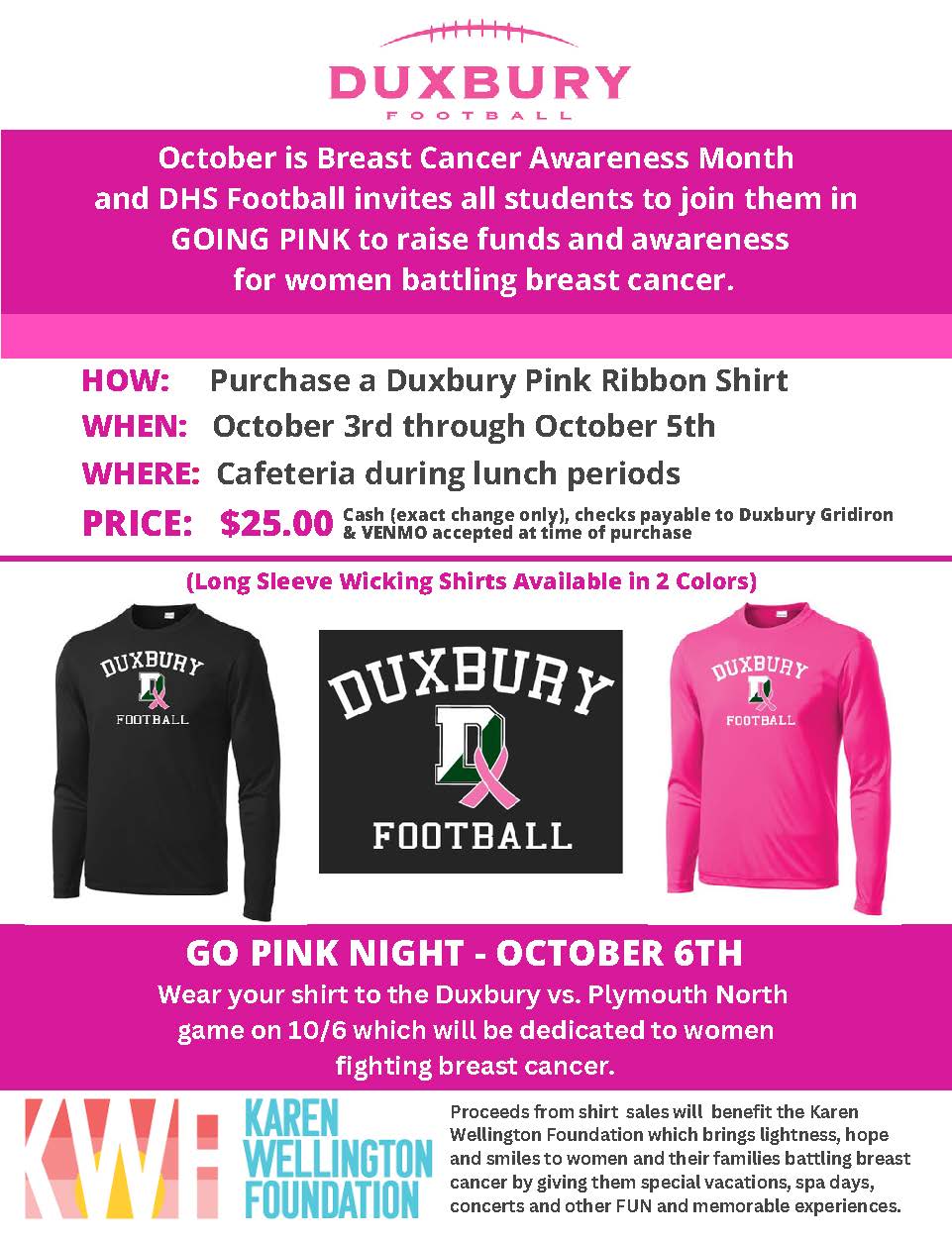 $25 Cash (exact change only), checks payable to Duxbury Gridiron & VENMO accepted at time of purchase. Purchases available 10/3-10/5 at lunch periods.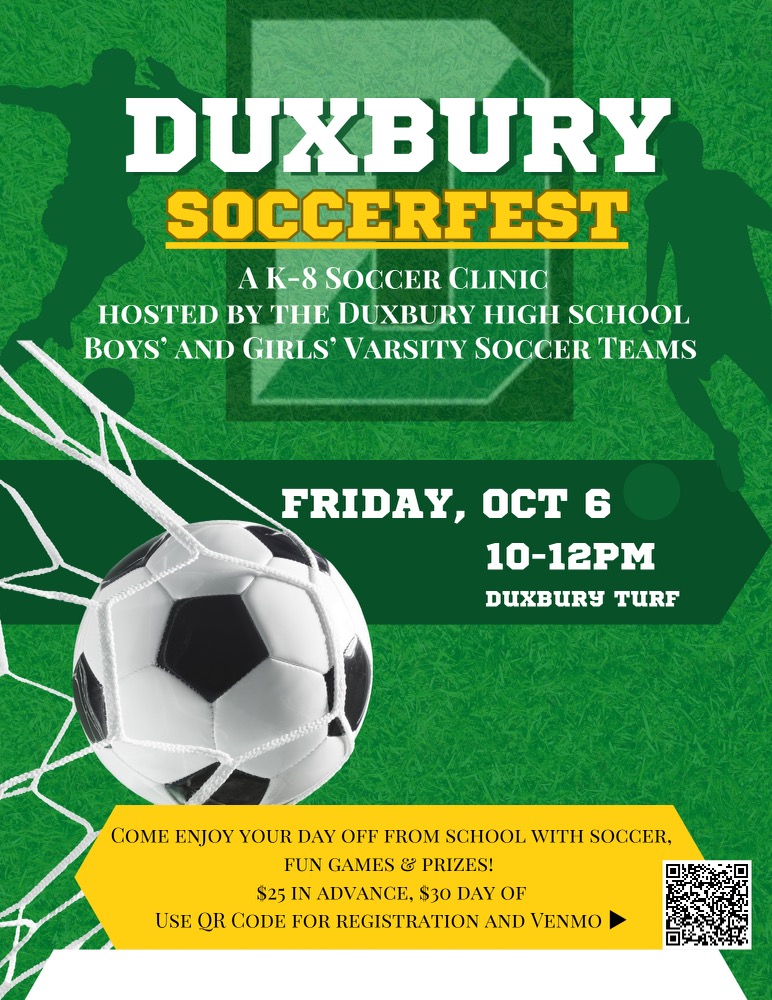 $25 in Advance, $30 Day of. Please use QR Code for Registration and Venmo!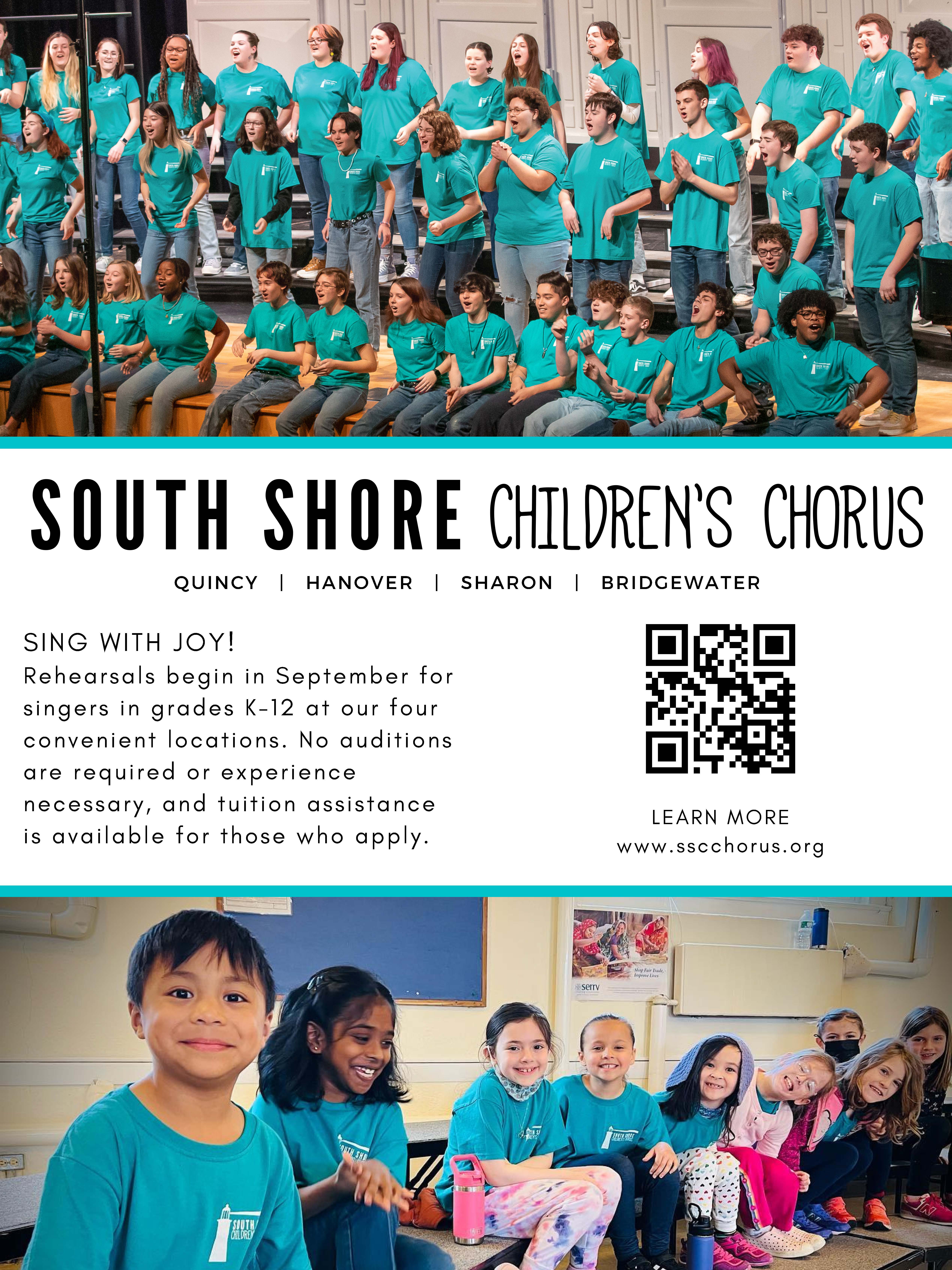 LEARN MORE at www.sscchorus.org